You created a home that is all about your family: cozy and personal. Yet when you've made the decision to sell, it's time to shift focus. Now it's all about maximizing your property's appeal to a broad range of buyers in order to secure the best price possible. That's where Ventura County Home Staging makes a real difference. Combining years of interior design and real estate market experience, we make sure your property captures the buyer's imagination so that they can immediately see the potential. We help set the stage for multiple offers. And… we work quickly.
Occupied Homes • Vacant Homes • Commercial Space • Design Consultation
Why Stage with VCHS?
VCHS has been dedicated to staging since 2001
We house over 4,500 sq ft of inventory
We have a proven track record of success
Our team is experienced, creative and focused on quality
On average, the homes we stage receive an offer within 17 days!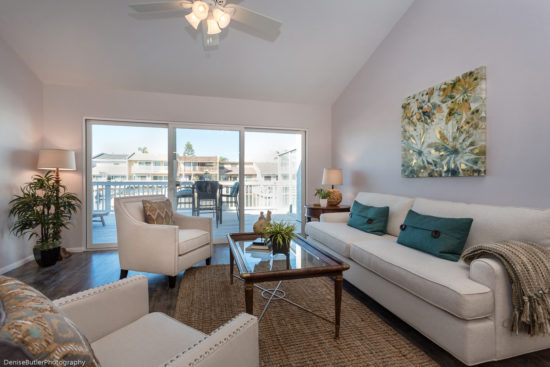 Top Staging Stats:
US Housing and Urban Development reports that a staged home sells for – on average – 17% higher than an unstaged home.
The National Association of Realtors reports that a staged home sells 67% quicker than a vacant home.
90% of homebuyers are NOT able to visualize the potential of a home. Staging shows a homebuyer exactly how they can live in the home.
A Home Gain Survey reports that sellers who spent money on staging recouped 100% or more of the cost of staging with the increased sale price of their home.
100% of staging fees are tax deductible.
In California, homes sell 5 times faster when they are staged, according to the Real Estate Staging Association's most recent 2013 statistics.
The longer your listing is on the market, the lower the selling price will be. According to National Association of Realtors survey, homes that sold after 4 weeks on the market sold for 6% less than the ones within the first 4 weeks! For a median priced Ventura County home of $575,000 that's a $34,500 price reduction.
81% of homebuyers reported that staging made it easier to visualize the property as a future home.
We look forward to learning more about your needs and how we can help you. Please contact us today! Or call us at (805) 409-4317.
Also, feel free to check out our Instagram page @VC_homestaging